Kerry Grady, Founding Principal
There is no eHarmony for business. So how do you get someone to want your brand, buy into your business story, and build a soul connection?
According to Adweek's Cristoph Becker, it's not brands people are responding to today, "it's something far more pure: it's ideas… People are buying into the timeless story of a person, a dream, and a plan." Becker believes it's all about "the why." Features, benefits, and brand-to-brand fighting aren't humanly relevant, says Becker. He feels a human connection is key in this high speed, Jurassic-pace, social media world. "Tell me what your business was born to change. Who are the people? What was their dream?…this is what is needed to connect with consumers…and it is all the more vital now that humans and technology have been bonded as one, inseparable."
A dream and a plan"— that sounds like the Prubans. This suburban Chicago couple always dreamed Tekserve, a retail point-of-sale hardware procurement company, could be a different kind of enterprise—a tech business with a human connection. "When starting out, we began to craft our core values, not just as business owners, but as people." That's John Pruban, President and CEO. With that mission in mind, Tekserve partnered with Grady Campbell to develop a new brand, which reflects the company's evolution, and its values–10 of them, to be exact.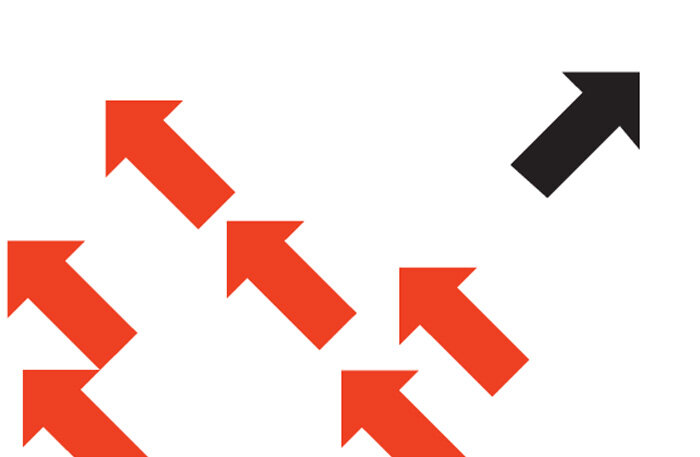 Tekserve's mission is to be a value-added resource in an ever-changing marketplace, by working together with their clients to develop solutions that improve efficiency, increase profitability and provide competitive advantages.
In March, 2014, TekservePOS will become Level 10. "One of our 10 core values is, 'acting as a trusted advisor' to both our external and internal customers," John says. "We build strong relationships based on trust and mutual respect with them and then artfully combine that with our industry knowledge and experience."
Level 10 is transforming the in-store experience. (It now offers everything from hardware, to software, to mobile maintenance, service, and repair.) The Prubans are transforming the experience at work. "We've successfully grown our business advising people that share our values and trust us to be an extension of their lives because we take great care with that responsibility."