JMG Financial Group has changed over the years, and yet it hasn't changed. Growing from its origins as an accounting firm, JMG today offers comprehensive customized financial services. When current leadership saw a need to manage this growth from an identity and marketing standpoint, they called on Grady Campbell for consultation.
We explored the relevance of the corporate name amidst the change and found that it not only reflected the company's heritage but provided a good fulcrum for a total repositioning.
The new tagline, retooled website, pitch book, newsletter and additional key brand elements being created by Grady Campbell continue to bring recognition for JMG.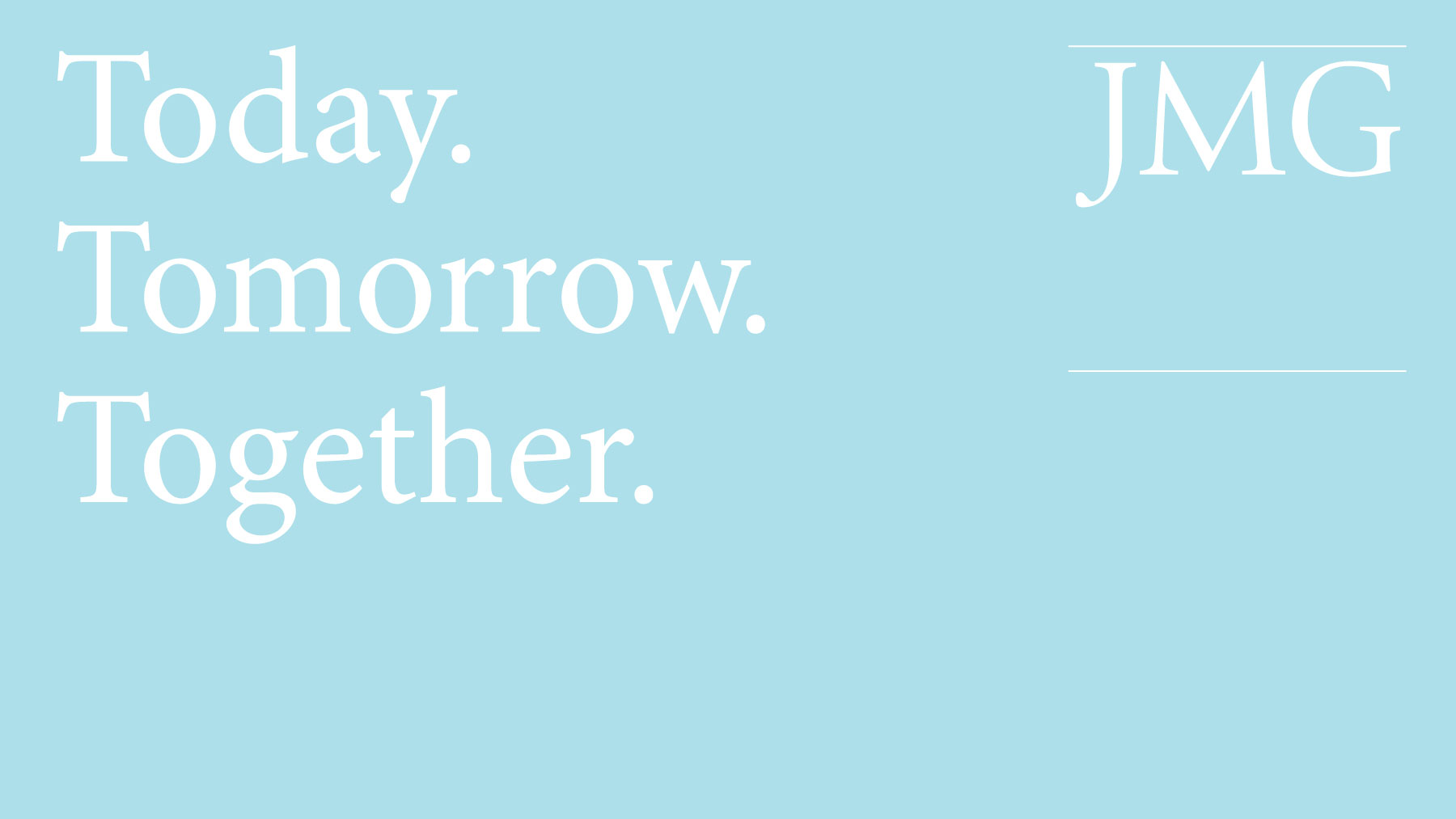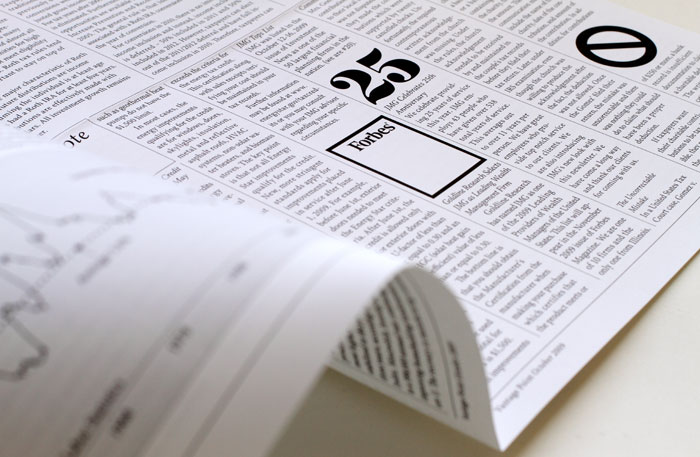 Newsletters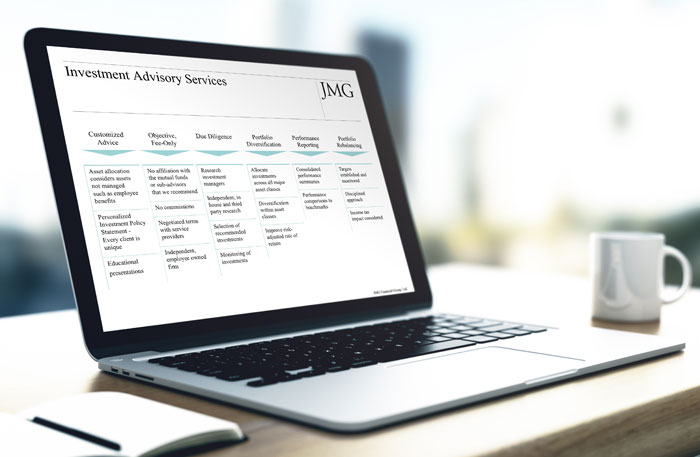 Presentations

Corporate Website and Collateral