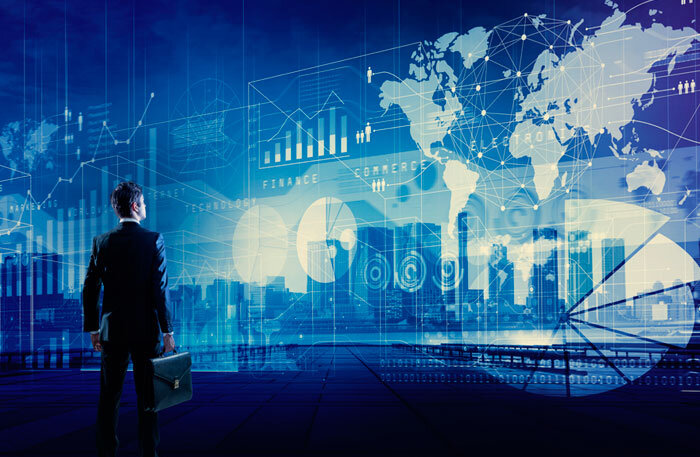 Digital transformation simply means using technology to make your business better. That business has certainly made eventful leaps in the last year. Companies are realizing that the only way to meet the high expectations of customers is to utilize technology. Change the way they do business to improve existing processes and innovate products to support those needs.
This new world of digital transformation demands an ongoing commitment to innovation. If you want to survive badly enough, you'll think outside the box — and you'll run and you just won't stop. But you don't have to do it alone. As a result, experts predict the three main trends we will see in 2018 all revolving around a sizable network infrastructure, a.k.a. the internet. The "Internet of Things" (IoT) refers to the mass amount of information being created, uploaded, and shared.
(1) Rising Analytics
Interpreting data to increase efficiency and ROI are now mainstream. Now, company giants want to see these combinations and patterns used among industries to find massive new insights. If knowledge is power, IoT, in combination with analytic strategies, has the power to revolutionize every industry from transportation to infrastructure to security — allowing these industries to work more efficiently and profitably than ever before.
(2) Data at the Edge of the Network
Artificial Intelligence (AI) tools like Siri and Alexa and now so mainstream, users cross generations. From elders, to millennials, to toddlers. No one has been able to avoid this "hands-free" convenience. Not only has AI allowed for easier lifestyles, companies are also using AI to serve their customer service needs. Automation of these processes will only continue to grow in 2018.
With the impact of drones and autonomous vehicles, there will be a more prominent push for AI powered devices to connect and communicate via the IoT. The method of cloud computing, sending data "all the way" up to the cloud, will become increasingly inconvenient. Many of these devices will need real-time response and processing, making edge computing the only viable option.
 (3) 5G Cell Processing
"LOADING……."
Arguably the most frustrating words that can come across your phone screen. With an application for everything from financial needs, to group calendars, to social videos; people are doing more in less time. We are struggling to prioritize applications that are more of an "I need" and less of an "I want."
However, in 2018, mobile providers will be pushed to move faster than ever — toward 5G. The level of hyper-connectivity expected by users today leaves little room to not move forward on the 5G path. But that kind of mainstream technology takes trials and improvements. Regrettably, this will cause 5G to progress, but only slowly throughout the coming year.