In 1998, a young, ambitious executive took over a ninety-year old Chicago bank. His plan was to merge his bank with another ninety-year old bank of equal size. To complete the merger, the bank needed a new name, identity and brand strategy. The bank's marketing director set up a meeting and the bank's president agreed to allow me to lead the brand initiative. Neither the president nor the marketing director knew where to turn, and the design "bar" was low. Their need to complete the brand project in short order on a small budget, coupled with my reputation working with other banks and financial firms made me a safe bet.
Since neither bank knew anything about design, branding or marketing, they had little choice but to trust my expertise, allowing me to work freely and efficiently. The new name, "MB Financial Bank" was derived from the same initials (mb) shared by the two merged banks: Manufacturers Bank and Mid City Bank. Knowing that a distinguishing mark was essential to the bank's success, I pushed the management team to think differently about banking. The bank's new logo was designed with the initials "mb" set in lowercase Bodoni, contained within a red square. The square was selected because of its simplicity and the color red was selected because of its power. Because of its iconic quality, the MB logo soon became the bank's greatest asset. When a brand awareness study was done eighteen months after its brand launch, MB had 87% of the brand awareness of the leading local bank which was established thirty years prior, had branch banks throughout Chicago, and a marketing budget that was six to seven times larger than MB's.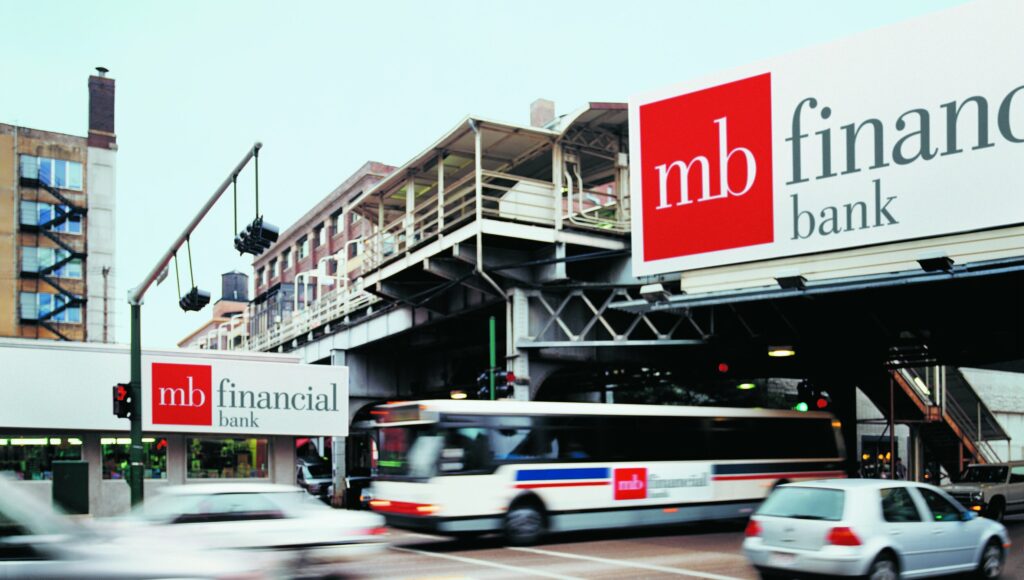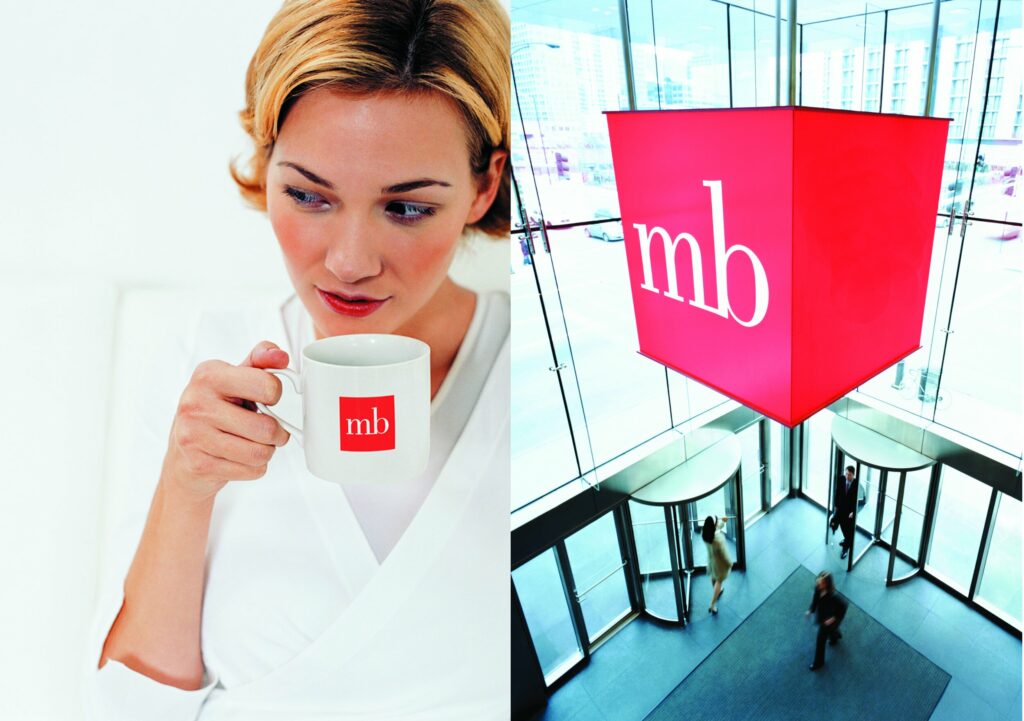 The idea behind the design of the MB logo elicits the name it symbolizes. Its distinctive design makes a statement, is easy to recognize and easy to use. It engages the viewers' attention, provides the joy of discovery and the pleasure of participation. The design of the MB logo is the product of refinement and experiment, and is ultimately the reflection of the integrity of the business it symbolizes. Its effectiveness is largely dependent on its exposure, how often and how well it is used. The environment in which the logo is exhibited, its arrangement, color and overall quality is as important as the logo itself. Its enduring qualities are embodied in the excellence of adaptability of its design and in its memorability. As the symbol of Chicago's largest local bank, people associate the MB logo with the bank's values and attributes which convey a sense of confidence, sentiment and trust with customers and the public.
As MB Financial Bank grew, my team and I continued to support all aspects of its brand, design and marketing programs, from advertisements, to signage, from product launches to collateral, video, radio, and interiors. In 2007, management wanted to shift from a consumer bank to a bank for small and medium-sized businesses. As a first step, I introduced the tagline "MB Means Business" which helped to fuel the bank's evolution and growth, and was an idea that proved to be extremely valuable for the bank and its share- holders. For twelve years, my team and I played a significant role in transforming a 90-year old bank with $350 million in assets to Chicago's largest bank with more than $24 billion in assets. Before selling MB to a national competitor, I asked the bank's president what he thought the brand was worth. He said with a smile, "a lot."