Thalia Kalodimos, Sr. Writer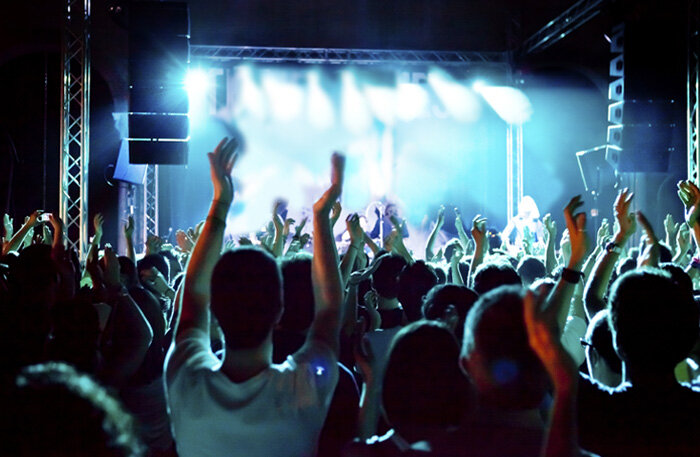 There is a difference between seeing something on a screen, and seeing, smelling, and touching it with your hands. (Ask the publishing, printing, and, dare we say, porn industries.) This is a period of seismic change for print publishing— it's no secret consumers are increasingly switching from traditional print media to digital media, absolutely everything has a web site, and new devices for delivering digital content are launching all the time. (You might think print is the "collateral damage" of this digital age.)
Now, in a radical, retro, and maybe a little risky move, Pitchfork Media (the Chicago company behind Pitchfork music website and Pitchfork Music Festival) has just announced it is "taking a stab" at print. The company proudly unveiled its first issue of The Pitchfork Review, in December. "…a perfect-bound, quarterly music publication that combines new long-form feature stories, photography, illustrations and other ephemera with selected recent pieces from Pitchfork," a 21st Century Rolling Stone of sorts.
Chicago Tribune Arts and Entertainment reporter Christopher Borrelli marvels, "The Pitchfork Review is designed, written, and conceptualized in-house, and printed locally in Chicago. This beautifully designed, limited-run publication on high quality paper stock, is meant to be kept on your shelf and read and enjoyed over the long term."
The inaugural issue of Pitchfork's print quarterly declares, "After 17 years online, we thought it was finally time to bring you something you can hold."
 "Paper is alive and well, even in this changing marketplace," says Andrew Dembitz, Director of Specification (and passionate paper expert extraordinaire) Unisource/Chicago. "This company really gets it."
 "Print is permanent…there are things you can do in print, you just can't do online." Dembitz believes websites are vitally important for most business, of course, but "you need support materials." Education, colleges still use it, he says, "the automotive industry still creates high end car brochures," and retail catalogs for companies like Nordstrom "are still key components" in brand awareness.
A recent Scientific American article suggests maybe creative types still get excited about paper for very good reason. According to research, reading on paper boasts a lot of unique advantages, such as better comprehension, less eyestrain, and that fundamentally sensual experience of having "something you can hold."
"…evidence from laboratory experiments, polls and consumer reports indicates that modern screens and e-readers fail to adequately recreate certain tactile experiences of reading on paper that many people miss and, more importantly, prevent people from navigating long texts in an intuitive and satisfying way. In turn, such navigational difficulties may subtly inhibit reading comprehension. Compared with paper, screens may also drain more of our mental resources while we are reading and make it a little harder to remember what we read when we are done. A parallel line of research focuses on people's attitudes toward different kinds of media. Whether they realize it or not, many people approach computers and tablets with a state of mind less conducive to learning than the one they bring to paper."

– Ferris Jabr | Apr 11, 2013
Is print still important? "Yes," says Dembitz authoritatively. "Balance is key…blending print communications and interactive media. The use of print and paper can enhance the interactive mediums."
Now we've seen the light, and the power of the camera, who's ready to take action?