Chances are, if you've seen the dramatic glass and steel atriums that define some of the world's most notable modern buildings, you've seen the work of Novum Structures.
The international company was built from the legacy of an Italian-based engineering firm and needed to establish its own global identity. Grady Campbell started with a name based on the Latin word for "new," which was extended into the logo, signage and other branding elements.
And there's more to this story. While researching how the company communicated with clients, we realized that while all projects were customized, they shared the same standard components. We showed Novum Structures the value of organizing project proposals based on these components, which have been incorporated throughout the company's marketing communications.
Result: A more efficient proposal process.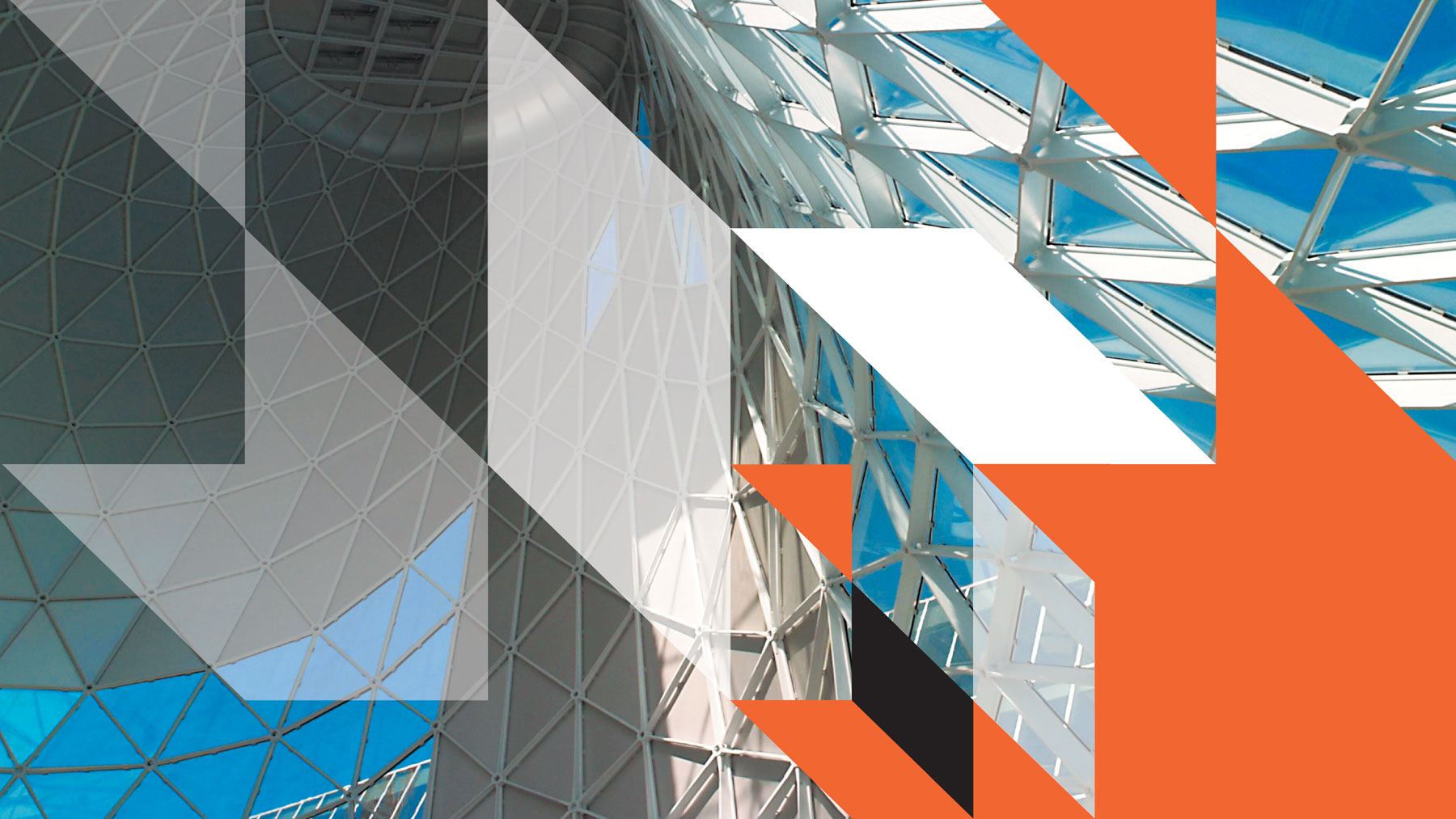 Visual Identity and Brand Strategy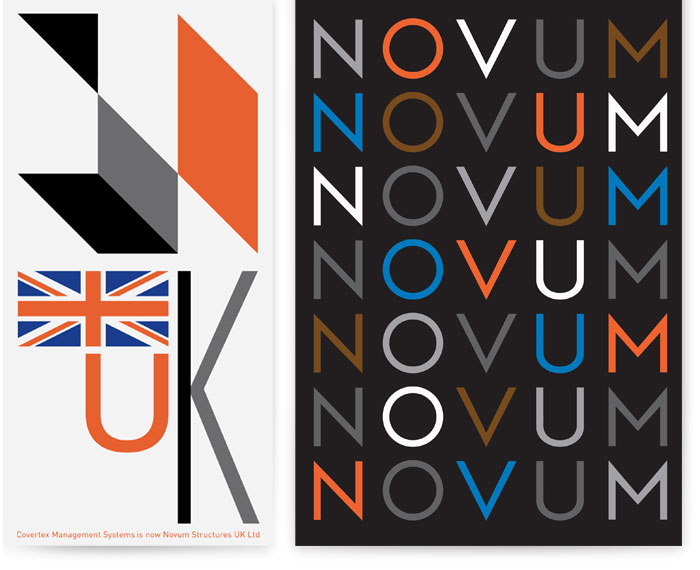 Posters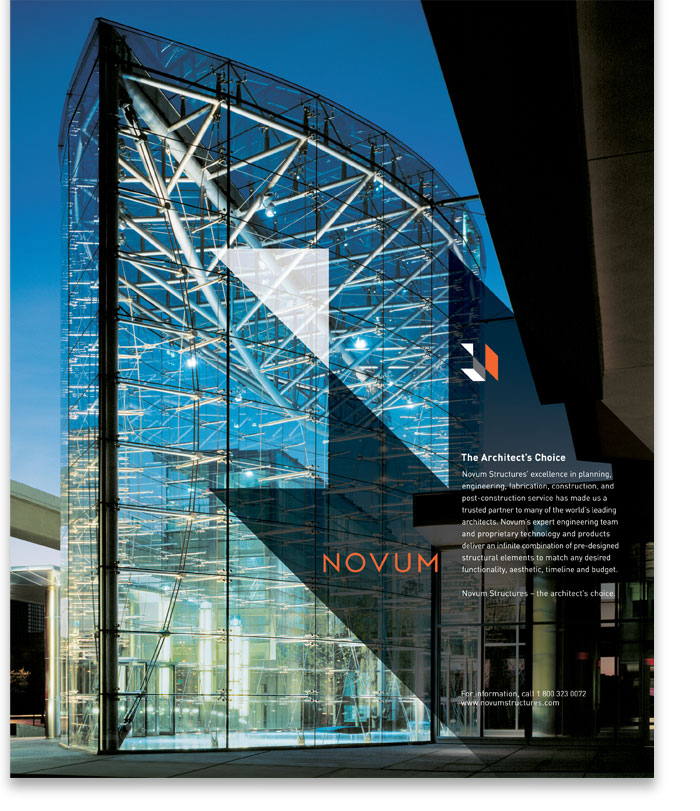 Advertisement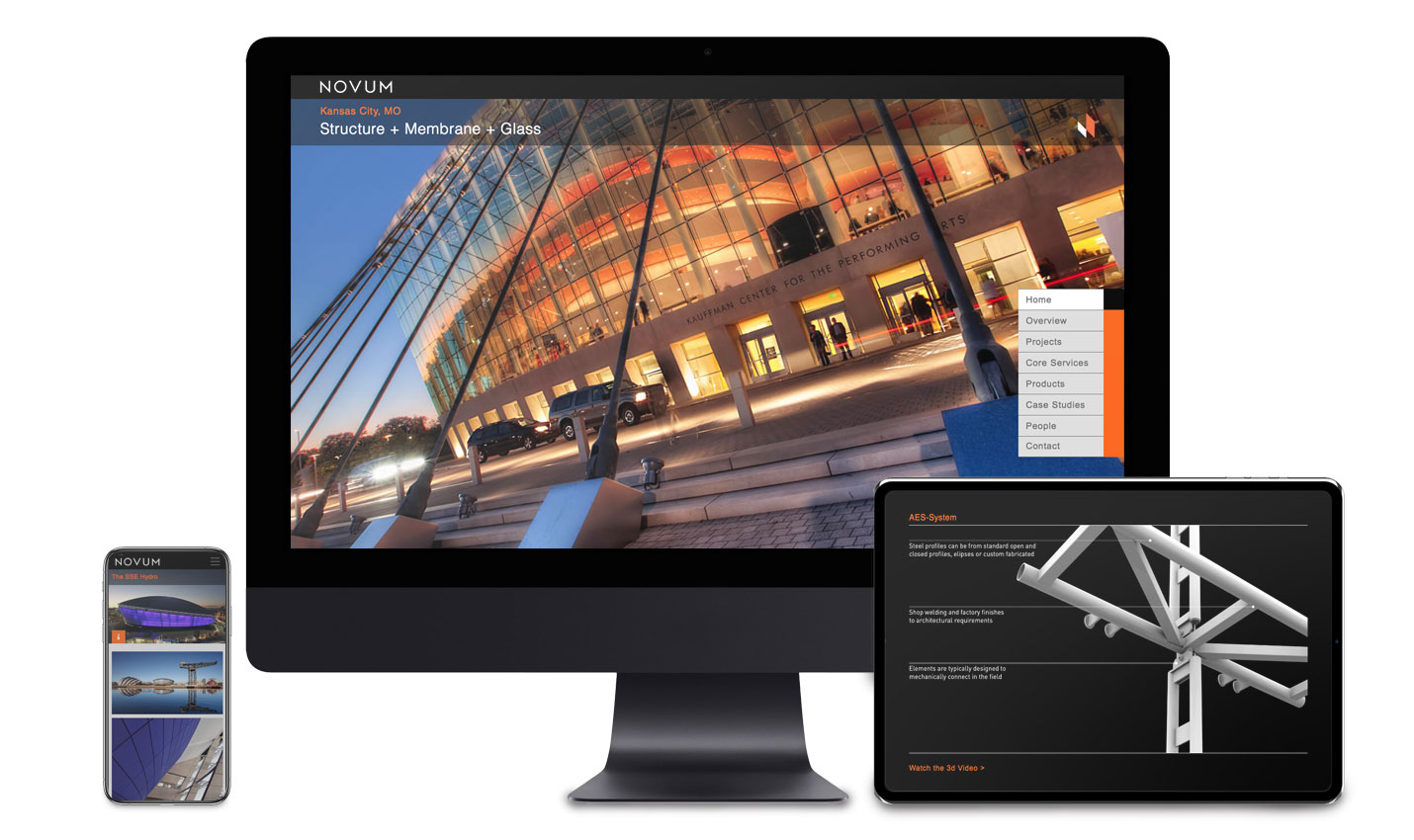 Corporate Website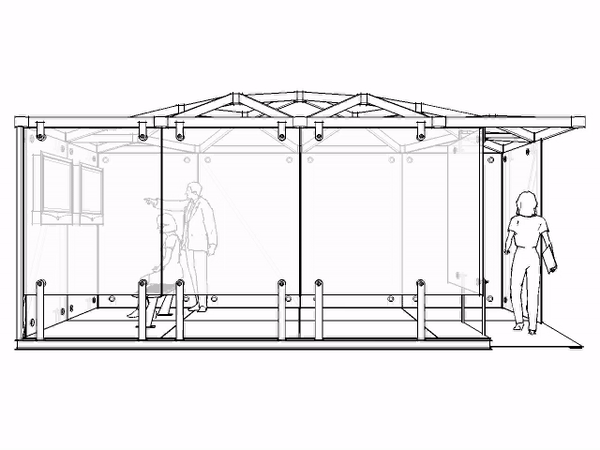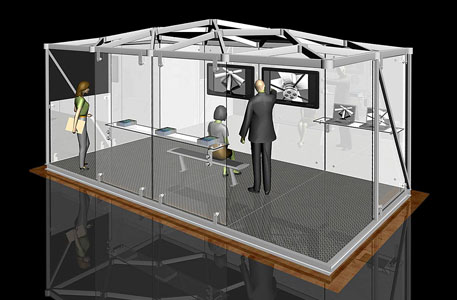 Tradeshow Space, Company Signage and Brochure